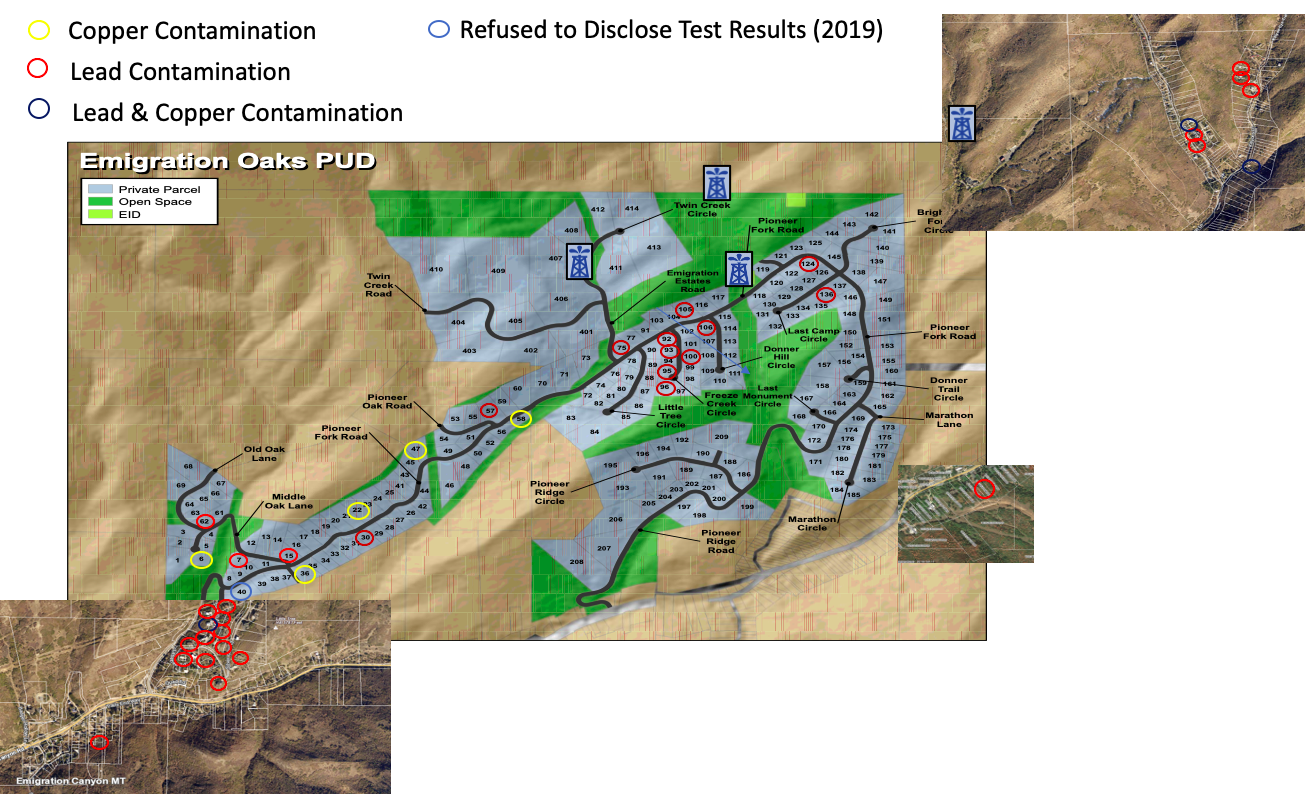 Locations of Lead and Copper Test Results (EID water system #18143) for the years
1993, 1994, 1995, 1996, 1997, 1998,

2001

, 2004,

2019

 

and

2020 
under
The ECHO-Association homepage
 "Water Contamination" menu and "Lead & Copper Test Results" submenu downloaded from 
http://eqedocs.utah.gov
under the following pull-down menus:  
DDW  <  18 Salt Lake  <  EMIGRATION IMPROVEMENT DISTRICT  <  Monitoring and Reporting to include individual private testing.
ECHO Note: All EID testing locations for the 
years 2007, 2010, 2013, and 2016, 2017, and 2019 are currently unavailable from the Utah Division Drinking Water.
Lead Contamination Test Results for EID Water Sources:
Well Driller's Report (Boyer Well #2)

Boyer Well Nr. 2 (1994)

WELL #2 (Sanitation Survey)

Onysko Notes (Boyer Well #2)

Boyer Well Nr. 1 (Lead)

Brigham Fork Well (Lead)

Upper Freeze Creek - Lead

Monthly Water Usage from EID Water Sources
EID - Monthly Water Usage

NPR reported that Jeff Cohen, who was on the EPA team that decided on the 15 parts per billion number, said linking it to a threshold for public health is a "misunderstanding." "The goal of the rule is zero lead in drinking water," he said. The EPA's action level isn't based on medical research. No amount of lead in drinking water is known to be safe. "It was never designed to identify a safe level of lead in drinking water," Cohen told NPR. The number was simply what water utilities told the EPA they could manage with treatment back in the late 1980s, when the EPA's Lead and Copper Rule was drafted.