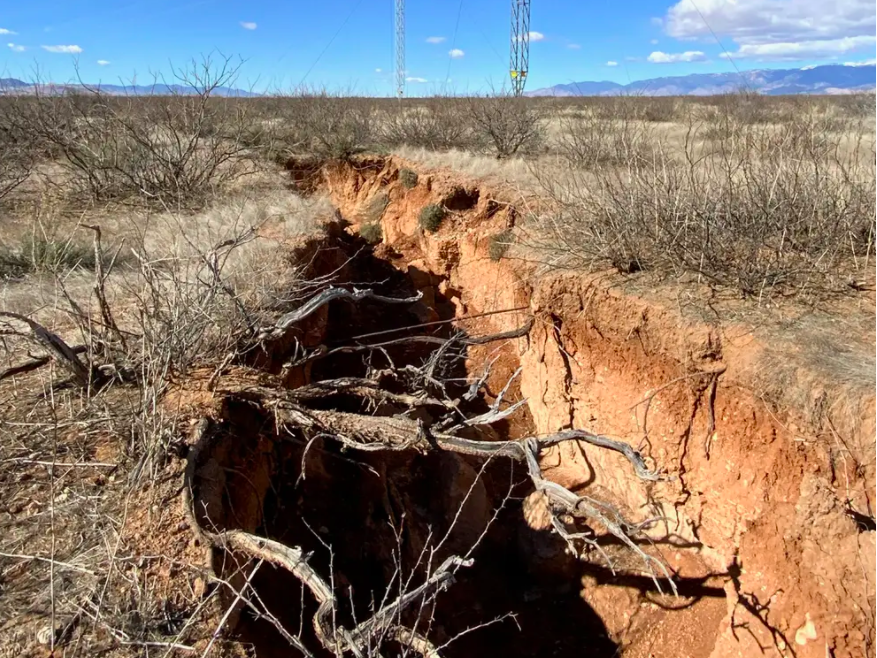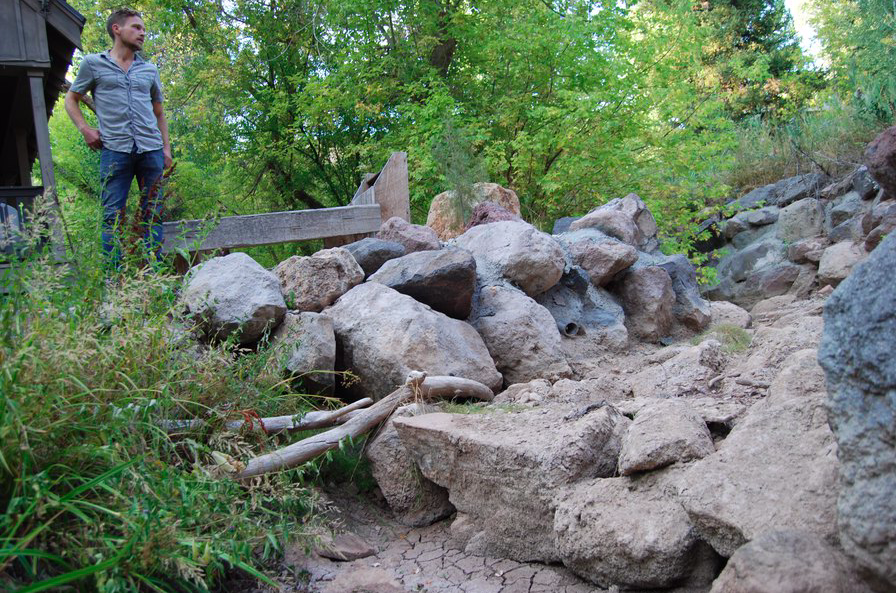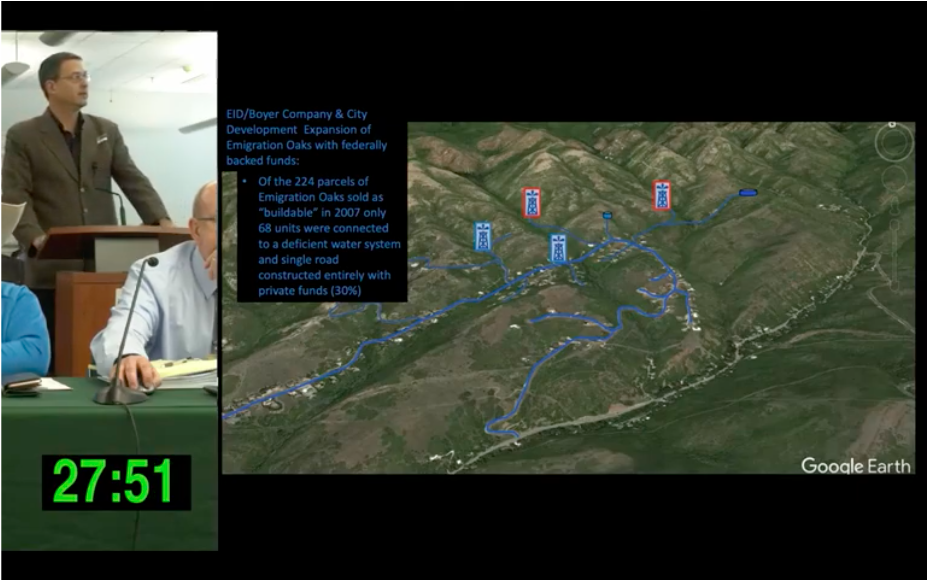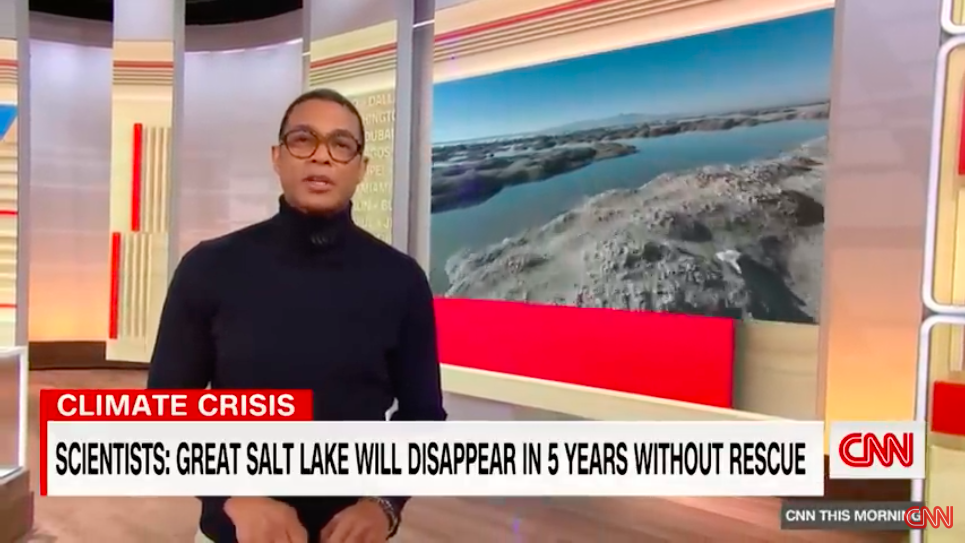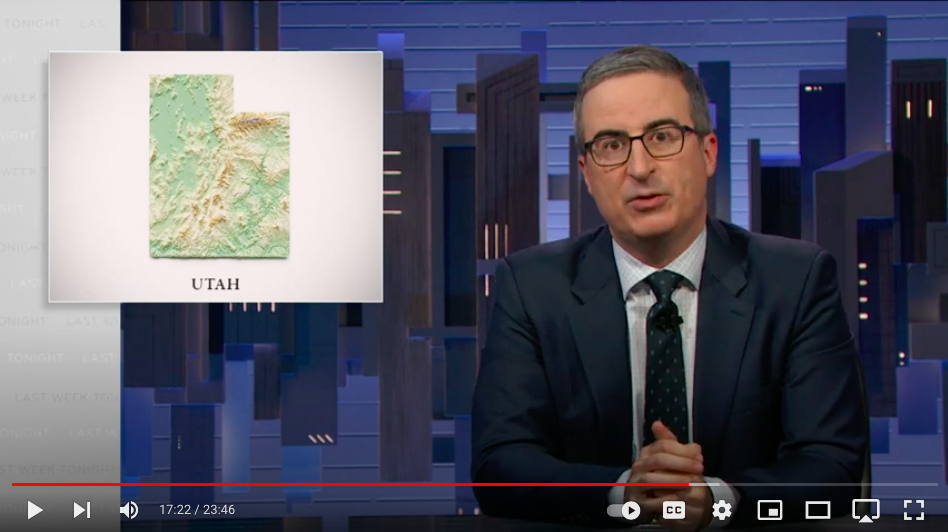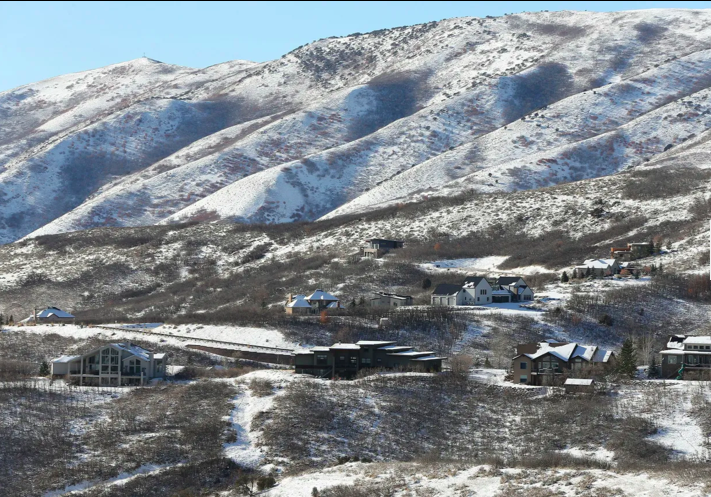 EID Trustee Chairman Michael Scott Hughes: Emigration Improvement District Had No Obligation to Report Lead Contamination To Water Users and "Standby Customers" in 2016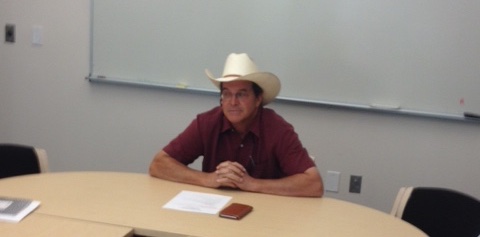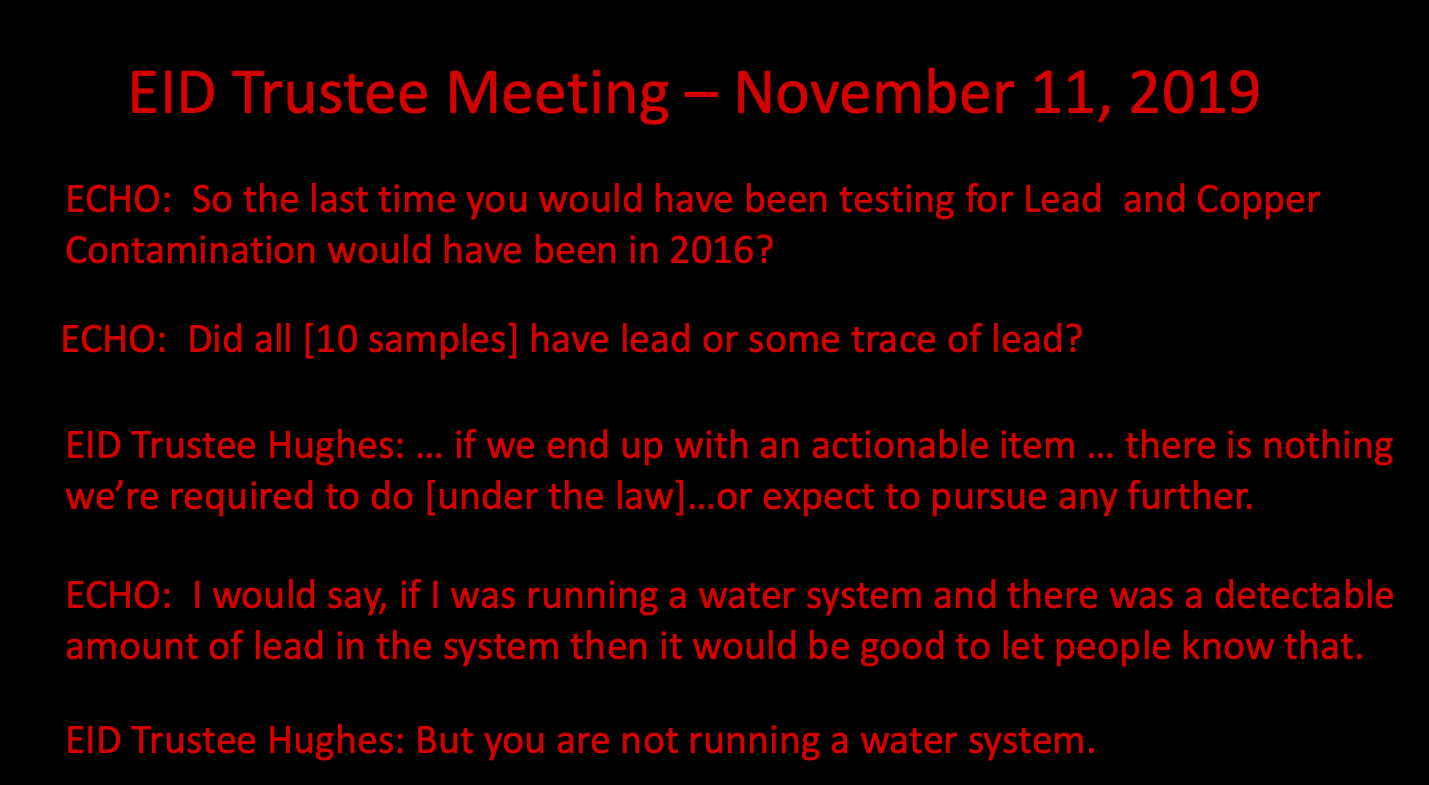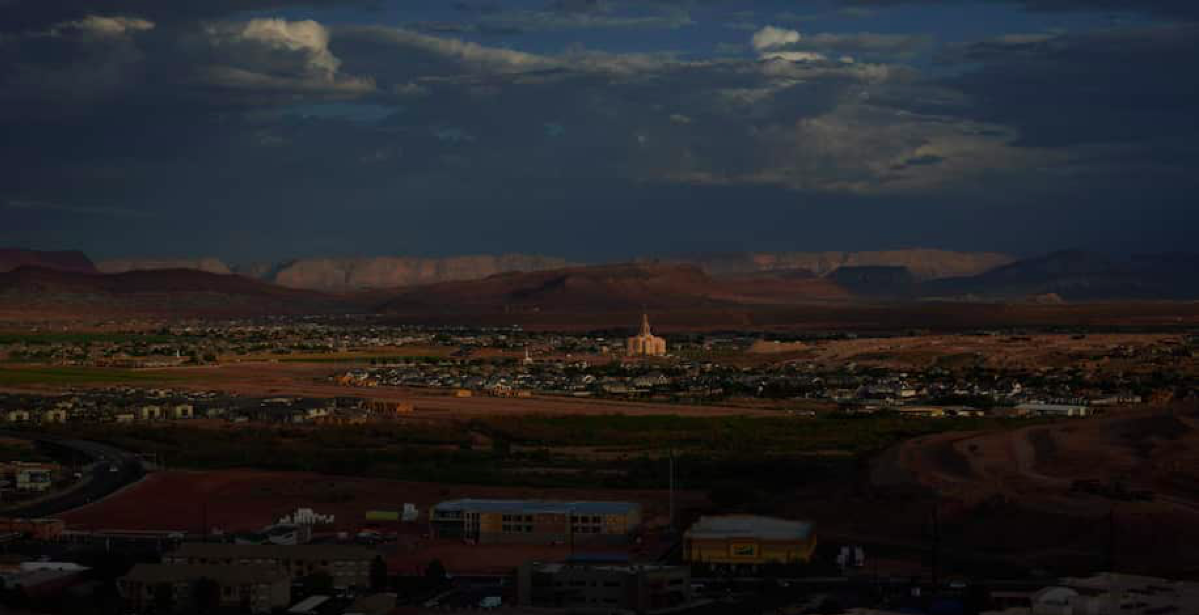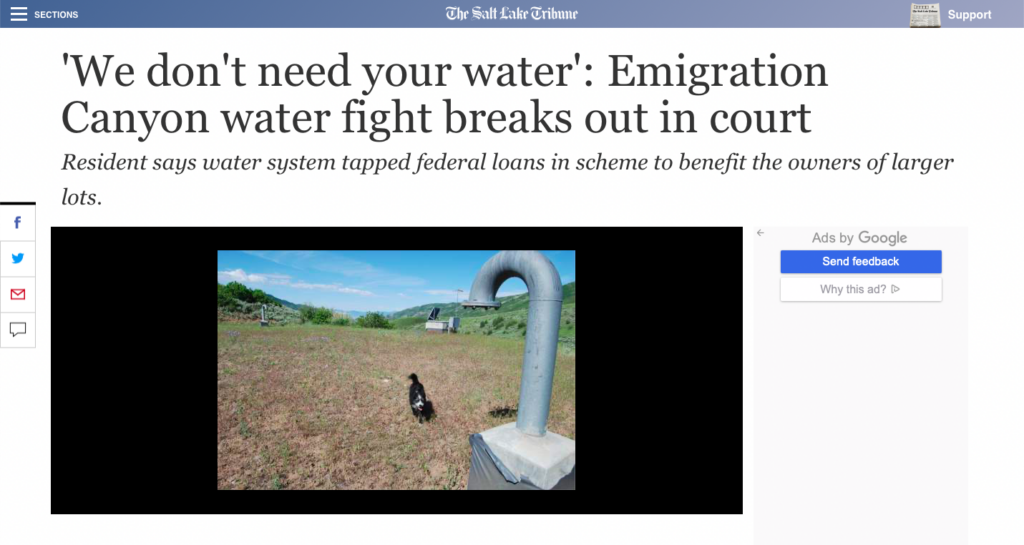 Dear Editor,
What is?
Development

.  In 1998,

private land-developers
of the

"

EID Advisory Committee

" sold numerous parcels designated as the "

Bel Air of Salt Lake City

" to unsuspecting buyers.  However, because Canyon residents had defeated EID's proposal to construct a water system in 1995, they had neither the

water rights

nor infrastructure to make the project economically viable.  So, ignoring Canyon voters, EID simply acquired $6.3 million dollars of debt through a program intended for "

economically disadvantaged communities

" thereby yielding tens of millions in private profit.
What else did the article fail to mention?
According to

its own records

,

EID

water-supply lines are grossly undersized and cannot provide adequate flow in case of a fire emergency.  This was the additional reason why Utah State Engineer Dr. Steve Onysko

refused to certify the project

 

in addition to a "preposterously oversized" water tank and improper use of federally-backed funds.
What is next?
Contrary to the article's "bottomless pit" metaphor, 
if pending litigation
against EID is successful,
The ECHO-Association
will relieve taxpayers of federally-backed debt with the stroke of a pen.
Why is that now likely to occur?
Notably, the 6-year statute of limitation cited by both

Judge Parish

and

HCN

was recently overruled unanimously by the US Supreme Court

(Docket No. 18-315)

in favor of the 10-year statute

argued by our legal team

since Day 1.
Sincerely,
Mark Christopher Tracy
Ass. jur.
(German Barrister, inactive)
J.D.
(University of San Diego)
Related Media/News
NBC News – Congress Investigates How Mississippi Spent Federal Funds Amid Jackson Water Crisis (October 17, 2022)
The Guardian – Utah's Great Salt Lake Hits New Historic Low Amid Drought in Western US (July 5, 2022)
The Guardian – A Utah town is running dry. Its Solution Stoked an Age-Old Water War (April 3, 2022)
CBS News – Study: Nitrate Pollution in U.S. Drinking Water Could Lead to Thousands of Cancer Cases (June 11, 2019)
NPR – How A 'Perfect Storm' Cut Off Water To This Colorado Town
Utah Geological Survey – Proposal for Hydrogeologic [sic] Study of Emigration Canyon, Salt Lake County, Utah
NPR – Supreme Court Overturns Precedent In Property Rights Case (June 22, 2019)
SL Tribune – Opinion Letter: An Irresponsible Decision on Water [in Emigration Canyon] (February 19, 2019)
Desert News – Groundwater Depletion Sinks Portions of Cedar Valley (March 31, 2014)
Radio From Hell (RFH-X96) – Planned Gun Range/Wedding Resort in Emigration Canyon (November 16, 2018)
SL Tribune – A Utah landowner in Emigration Canyon envisions a zip line, sledding hill and gun ranges on his property. His neighbors hate the idea (November 15, 2018)
KSL.com – Are Taxpayers Getting Soaked by Water District Salaries? (November 2, 2018)
KUTV – Sandy Estimates 600 homes Affected by Water Contamination, Says to Flush Water Systems (February 15, 2019)
Desert News – Report Shows 239 People Sickened in Utah Fluoride Overfeed [Sandy, Utah]; Investigation Continuing (April 20, 2019)
WSJ – Newark Water Tests Show High Lead Levels, Prompting Threat of Legal Action
CBS News – New Study Claims 43 States Expose Millions to Dangerous Chemical in Drinking Water (May 7, 2019)
NRDC – Nestlé's Ice Mountain Bottled Water Leaves Nothing for Michigan's Trout (June 1, 2018)
Utah State Auditor – EID Complaint Nr. 1-2
Utah State Auditor – EID Complaint Nr. 1-6
Utah State Auditor – EID Complaint Nr. 1-7
Utah State Auditor – Open Investigation (April 28, 2014)
Utah State Auditor – Final Report (August 24, 2016)
Open Land Purchase of $700,000 in Emigration Canyon with $200,000 of Public Funds (4.6 acres) – 2016
Desert News – A Colorful Past Lies Buried at Mount Olivet (June 5, 1991)
The New Yorker – The Personal Toll of Whistleblowing (January 29, 2019)